France -Plan for 2020 (No Heartistry Experience in 2019)
Lyn Johnson and her team invite you to attend a Heartistry Experience in the South of France! Our week will be filled with a delightful mixture of teaching sessions on hospitality, hands-on practice, exploration of the local town and surroundings, field trips, opportunities for spiritual renewal and plenty of time to get to know attendees from different parts of the world.
We will also:
Visit famous Uzes Market and have dinner in a medieval town

Visit the Museum of the Desert and learn about the history of the Huguenots

Serve a local community through organizing two special celebration events

Enjoy plenty of surprises!
You will leave inspired, equipped and refreshed to go home and bless those around you through the gift of true hospitality! Many have said that they were spiritually strengthened, encouraged and left knowing in a deeper way that they were greatly loved by God.
Who is invited: Men, women and couples are invited to apply for the Heartistry Experience. Numbers are very limited, so there is a selection process in place.
Accommodation: Dudley and Janet Weiner will host us in their chateau in the quaint town of Saint-Hippolyte-du-Fort, near Nîmes in the south of France.
Cost: Attendees are responsible for their travel costs to Saint-Hippolyte-du-Fort. The Heartistry Experience will be $1,950 per person (plus non-refundable deposit of $250) which includes accommodation (very simple/basic), transport once the seminar begins, meals including gourmet dinners in local restaurants, tourist excursions, and training materials.
Sign up to receive our Heartistry newsletters so that you will be Receive all the updates!
Heartistry Experience France-(Dates for 2020 TBD) Deposit of $250
There is a non-refundable deposit of $250 for the Heartistry Experience in France. If after applying to attend you are not accepted, the $250 will be refunded to you. If you decide not to come after having been accepted, the deposit will be kept by Heartistry.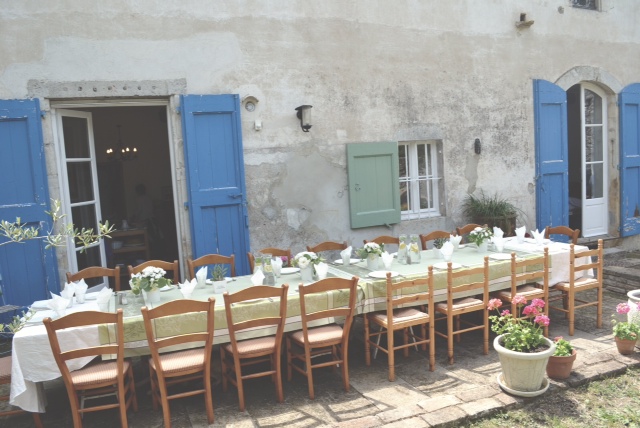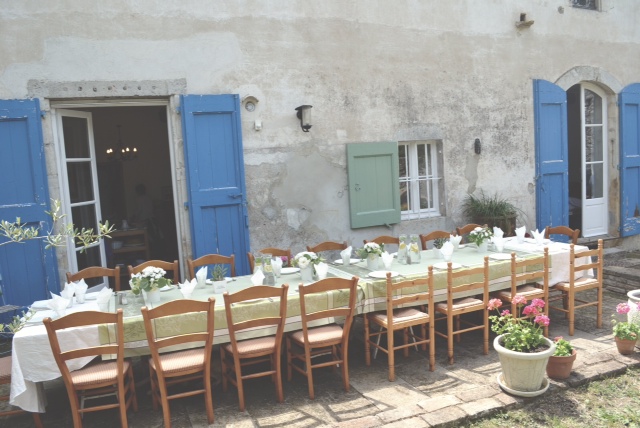 Heartistry Experience France- 2020 Dates TBD l $1,950+deposit
The Heartistry Experience in France is $1950 plus a nonrefundable deposit of $250. This does not include travel to St Hippolyte-du-Fort. You can pay the full fee of $1,950 or pay $1,000 now and $950 later. The final payment needs to be made two months before the Heartistry Experience.
Full Payment/Two-Part Payment:
You love to travel and you love to learn. When arriving in a foreign location you head to the small tea shop down a crowded alley rather than to the tourist office to climb on a bus. Your business travel may have chalked up thousands of frequent flyer miles, but you don't often have the time or opportunity to relax in the home of locals and see the sights through their eyes. Your time is precious, so you want to have fun and learn new skills at the same time. Living with a welcoming heart is important to you. Opening your home is something you would like to do, but the idea may at times have seemed rather daunting.
Now may be the time to learn more about the Art of Welcome and true hospitality through the Heartistry Experience!
Join Lyn Johnson and others from around the world as we journey to destinations where Lyn's friends will welcome our group and introduce us to their culture. Thoughtfully curated outings will showcase the best of hospitality as we enjoy the sights and savor delicious regional cuisine served in restaurants and in homes. During the lecture and hands-on sessions we will learn about the practice of true hospitality, enabling us to leave inspired and equipped to practice having an open heart and open home. During the Heartistry Experience we will serve a local community as we participate in a fun, hospitality-focused project.
This week is a time of travel, teaching, spiritual refreshment and transformation!